Musik-Tipps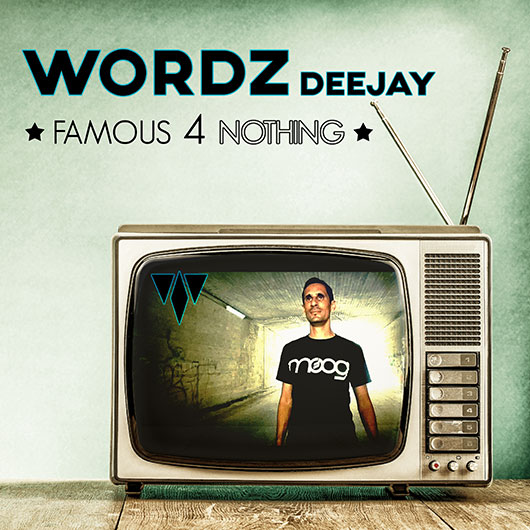 01.02.2019
WORDZ DEEJAY
Famous 4 Nothing
Wordz Deejay - Famous 4 Nothing

WORDZ DEEJAY – Famous 4 Nothing

Wenn ein Dj in den 90ern steckengeblieben ist, bei einem Song Moby gegen Kalkbrenner antreten lässt und das Ganze mit jeder Menge Selbstironie pfeffert - genau so kann man sich die neue Single von Wordz Deejay vorstellen.
Natürlich dürfen auch clubtaugliche Mixe und Remixe nicht fehlen, u.a. hat es sich sein Produzenten- und Studiokollege Mike Brubek (TopSecret MusicProductions) nicht nehmen lassen einen zeitlosen Trance Remix beizusteuern.
Das Musikvideo wurde von niemand geringeren als Nolis Vanray gedreht, somit lässt dieses gelungene Paket keine Wünsche offen!
Famous 4 Nothing ist auch der Vorbote zum ersten Album "History" von Wordz Deejay, welches Anfang März auf den Markt kommt.

If a DJ got stuck in the 90s, makes compete Moby against Kalkbrenner in a song including a lot of irony - that s exactly how Wordz Deejay's new single sounds like.
Of course, additional club mixes and remixes are included, for example, his producer and studio colleague Mike Brubek (TopSecret MusicProductions) produced a timeless trance remix.
The music video was made by no less than Nolis Vanray, so this great package fulfills every wish!
Famous 4 Nothing is also the well-made prelude to the first album "History" by Wordz Deejay, which will be released at the beginning of March.


BACK