Full Chart
---
Last-News

20.10.2016
World Chill-Lounge Charts VOL. 4
Chillout / Lounge / Ambient / Downtempo
Mehr News
Musik-Tipps
24.10.2016
SOUNDSET CITY
Floating Away (dream Lounge Mix)
Jean Mare is proud to present "The Forest Chill Lounge Vol.9" from the label Freebeat Music Records.This compilation includes fantastic new tracks, by well known artists like Pascheba, Artenovum, ...
Mehr Info
24.10.2016
JEAN MARE
Deep Overflow (groovy Lounge Cut)
After having reached the Top 10 of the Electronic charts with the first editions, the label Freebeat Music Records is now releasing the fifth edition. Best sound of chill & lounge 2016 presents this ...
Mehr Info
20.10.2016
POLARIS
Chill Del Mar
Polaris - chill del mar : einfach abtauchen und entspannen!
Mehr Info
Album-Tipp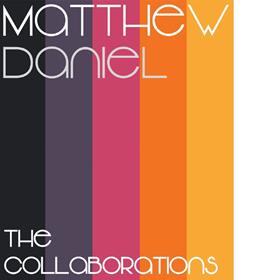 MATTHEW DANIEL
The Collaborations
Matthew Daniel is a self-taught musician and improviser who studied Music Journalism to help him gain an understanding of the Music Business. He presents his 11 tracks album "The Collaborations" which is his debut on Lemongrassmusic. In 2010 he collaborated with Trizonna McClendon, an independent, jazz, Soul & R&B singer on his 2-minute jazz composition which he wrote the lyrics for: 'Lose Your Smile'. It is track 10 on the album, Matthew teamed up with unique world artists with a soulful vocal to offer on each song. The first entry is a gospel feel song 'Attempt Again' – an unusual story of trial and tribulation. 'Joy', 'Joy (Alternative Version)' and 'What Goes Around' features multi Grammy award winning artist, singer, songwriter Lina Loi. 'Blank Page' features Jevon Reynolds, a gifted soul singer in the independent soul music scene in America. Then the British Collaboration between Matthew Daniel and Linda Muriel (known from the band "Incognito") who he co-produced with 'Soul Personified', a beautifully written song from Linda Muriel with a funky bass line! 'Under The Stars' is a romantic Jazz composition featuring Atlanta saxophonist Bernard Rose, introducing the younger audience to smooth jazz. 'No Friend of Mine' and 'Beautifully Imperfect" feature Zulema Cheek, from central New Jersey, America. She is a singer-songwriter from the Gospel world and is working with Matthew Daniel on a forthcoming album and currently releasing a new single. Get ready for a soulful and enchanting music experience !