Musik-Tips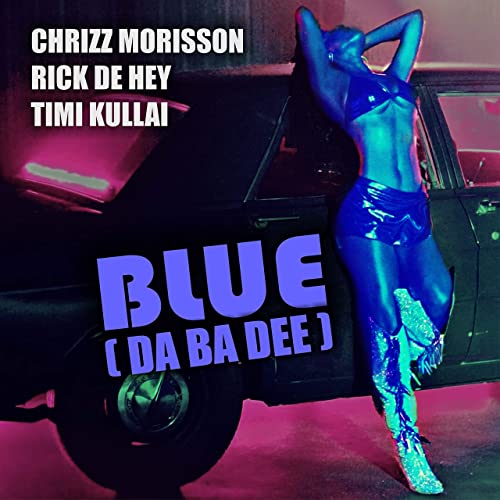 19.04.2021
CHRIZZ MORISSON RICK DE HEY TIMI KULLAI
Blue (da Ba Dee)
Chrizz Morisson is a new-sound oriented german producer basically presenting vocal and deep house productions. Since his worldwide debut in 2015 with the single "Deep in Love" he released 5 studio albums: "House Invasion", "Piano House Sensation", "Magic Worlds", "Impulse" and "Vamonos". Some of his most successful singles are "U Got 2 Let The House", "So Special", "Take Me To The River", "Here I Go" and "Bailando".

Chrizz Morisson collaborated with many talented vocalists: some new discoveries like Latisha Van Simon, Timi Kullai and Marko Skye, and some well known artists from the 90´s dance scene like Linda Rocco (from Milli Vanilli, Masterboy), Lane McCray (from La Bouche), AK-SWIFT (from Magic Affair), Shamrock (Hi-Tek 3, T-Spoon), FIO and B.G. The Prince Of Rap.

Chrizz´ singles reached the Top 40 of DJ Charts in UK, Germany, Switzerland Top 20 of iTunes Charts in Sweden, Denmark, Mexico and Australia and were airplayed on plenty radio stations in Holland, Belgium, Spain, Poland and Latin America. In 2018 the single "Take Me To The River" with Linda Rocco got a summer season rotation on the major spanish house station Radio Marbella.

Chrizz Morisson also did in the last two years several dance remixes for great artists from
the 90´s dance scene like La Bouche, 20 Fingers, Clarence Bekker (CB Milton), Ingrid Simons and Shilton.
BACK