Musik-Tips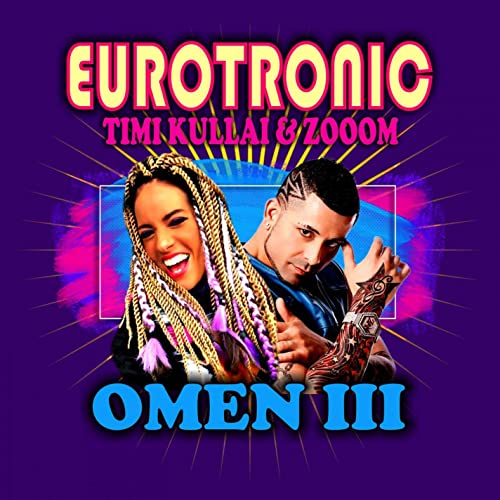 19.04.2021
EUROTRONIC TIMI KULLAI & ZOOOM
Omen Iii
Eurotronic is a new dance band created in the begining of 2021. The music direction of the band is classic mid-90s eurodance/eurohouse sound. This new duo is presented by Timi and Mike, two incredible artists with exciting music careers behind.
Michael Priestas aka Zooom is an american dancer and rapper. He scored in 2013 a Billboard Chart Hit with his single Party In Here. Later he collaborated with different artists, among them the well-known stars from the 90s: 20 Fingers, Corona, CB Milton.
Timi Kullai is a professional singer, pianist and model, with 3 octaves vocal range of her voice, colourful extravaganza style and big passion to the music of the 80s and 90s. She took part in several music talent tv shows and performed live on big 90s festivals in front of thousands of people. Since 2017 Timi recorded many successful Top 10 Hits with artists like B.G. The Prince Of Rap, AK Swift, Free 2 Night and Chrizz Morisson.
Stay tuned for their new recordings and the coming up debut album.
BACK