Musik-Tips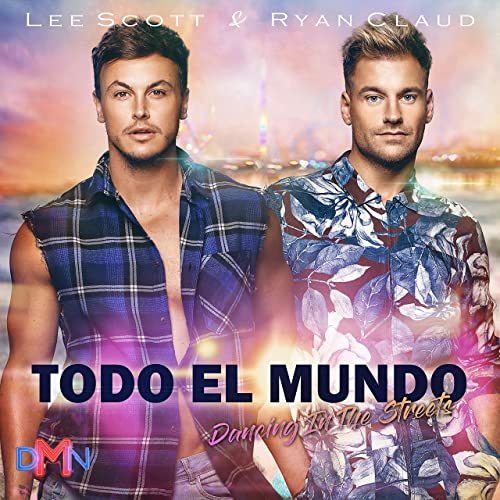 16.11.2021
LEE SCOTT & RYAN CLAUD
Todo El Mundo (dancing In The Streets)
South African vocalist, Lee Scott and Dutch singer, Ryan Claud join forces with their new single Todo El Mundo (Dancing In The Streets).
This single is specially produced by one of the best South African producers and songwriters, Ferdinand Skead of Skead Productions who has worked with some of the biggest names in the local music industry.
Lee and Ryan want to share their love and passion for music with the rest of the world. "When I heard Todo El Mundo for the first time I immediately knew I wanted to put my own spin on it, it´s the type of song that will make you start dancing no matter where you are. And I'm very proud to be making this single with Lee, he is without a doubt one of the best vocalists in the country. He is so talented and a pleasure to work with," says a very enthusiastic Ryan Claud.
This is not the first time Lee and Ryan have worked together. In 2014, Lee released three of his own singles, Net 'n Bietjie Meer Tyd, Beautiful Vanaand and Vir Ewig in the Netherlands that were translated and co-written by Ryan. Lee featured with one of the singles on the popular Sunday afternoon programme, Life 4 You with Carlo & Irene on RTL4 where Ryan provided the backing vocals. In recent years, the boys have always kept in touch and in early 2021, they came up with the idea of recording a single together that would bring joy to the world during the COVID-19 pandemic. "Spring is in the air in the Netherlands which is the perfect time for a fun, pop track to get the summer feeling going," according to the singer.
BACK