Musik-Tips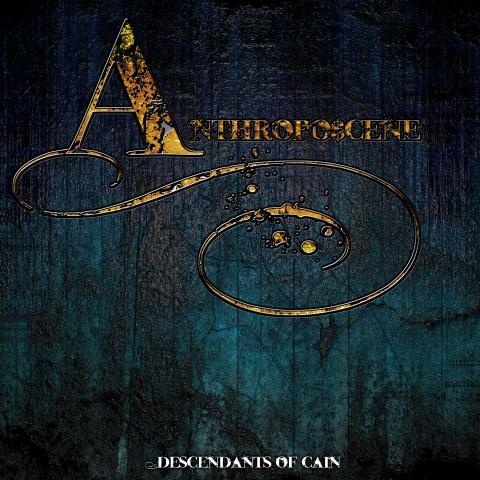 31.03.2020
DESCENDANTS OF CAIN
The Anthropo$cene Trilogy
Descendants of Cain - The Anthropo$cene Trilogy

Three years after the release of his hugely successful album Conversations With Mirrors, D M Kruger returns as DoC with his most ambitious project to date. Thirty-one songs that form three very different albums, yet all unite to create - The Anthropo$cene Trilogy.

The first album in the set is Living With You. Consisting of eleven tracks, it is a tearing down of the curtain of what we call normal. An unwavering stare behind the bright lights and glamour of our domesticated society. Brutal and unrelenting this album calls out the dysfunction of the world we have created and challenges existing social norms without flinching. Heavy and synthetic, this album is a hammer to the face of oppression, indoctrination and mediocrity.

The second album entitled The Antidote To Sanity, also consisting of eleven songs, is a work of tragedy and reflects the two main forces that influence our suffering. That of living life itself and that of social dysfunction. The things we cannot control, the things that we must all contend with coupled with the things we do to ourselves and to each other that go on to just add more suffering in the world. The Antidote To Sanity reflects the ever present challenges of living in a dysfunctional society, in an indifferent universe and the effect that has on us as individuals.

The third and final album Songs For A Revolution, consisting of nine songs, concludes the trilogy and presents the listener with an outlet for the emotion generated by the first two albums. Here we encounter the purpose and the direction, the need and the inspiration to survive and elevate our ideals and morality above the mire that formulates our challenges and obstacles. Reminding the listener that the fires of their own passions still burn within them no matter how much the world seeks their silence and submission.

The albums themselves can be listened to individually or for the full experience, as one playlist of two hours and eleven minutes.

The Anthropo$cene Trilogy Cover Art will also be available to download for free as a PDF file that contains the unmissable images that accompany each song. Thirty-eight individual artworks that can be viewed as one listens, enhancing the immersion into the Anthropo$cene universe.

Descendants of Cainīs triple album release is sure to wow audiences even if you donīt like everything thats said or every single song. No matter what you think, theres simply no denying, that its an impressive body of work that cannot be easily forgotten once youīve experienced it.
BACK