Musik-Tipps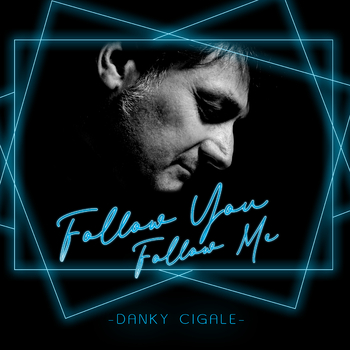 20.11.2020
DANKY CIGALE
Follow You Follow Me
Danky Cigale 'Follow You Follow Me' – creative bow to a masterpiece

"…… .and then there were three", was the first album of the exceptional band 'Genesis' after Steve Hackett and Peter Gabriel left. And only because of the track 'Follow You Follow Me', which was included, Danky Cigale bought the album years ago. Still this world hit fascinates him so much to this day and is his absolute favorite song from 'Genesis'! Only few musicians have dared to work on this title so far. Apparently the respect for this Genesis masterpiece is too great. Danky Cigale was really one of the few who managed to put his own stamp on this song after more than 42 years after its release and to transport it into the present day without losing the power, esprit and charm of this song. Danky's version sounds fresh, hip, modern and groovy. It is and remains a timeless song. A real masterpiece!

Bio Danky Cigale

Danky Cigale made a name for himself with productions for such world-famous artists as Alphaville, Haddaway, Soultans, or Thea Austin (SNAP! Singer) and had his own successful projects, especially in the 90's with Physical Motion, where they got some chart placements and thus helped to shape the 90's musically with their productions. He is also currently successful as a solo artist.


BACK