Full Chart
---
Last-News

18.09.2018
Jetzt mitmachen ! Jetzt bis du dran !
Mehr News
Musik-Tipps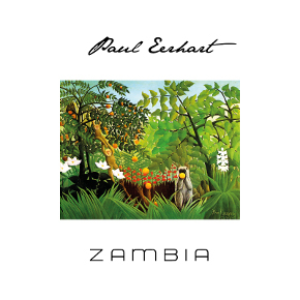 27.02.2021
PAUL EERHART
Zambia
Lemon Jazz Records are happy to present the 4th longplayer Zambia by Dutch Jazz musician Paul Eerhart. Zambia was completed during the corona pandemic with the cooperation of various professional m ...
Mehr Info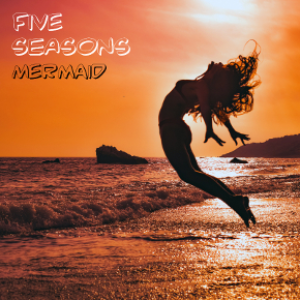 27.02.2021
FIVE SEASONS
Mermaid
The 6 tracks EP Mermaid by German producer, musician and Lemongrassmusic label manager Daniel Voss, alias Five Seasons, is a homage to that mythologic water creature that can be found in tales and l ...
Mehr Info
26.02.2021
TOUGH ENOUGH
When I Am Gone
Enjoy this 3rd release called WHEN I AM GONE of the german band TOUGH ENOUGH, appearing on TOM:TONE RECORDS. Itīs taken from the Maxi-Single WARGAMES, which includes three soulful and rock-songs, pr ...
Mehr Info
Album-Tipp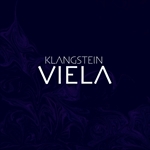 KLANGSTEIN
Viela
Am 29. Januar 2021 ver&oumlffentlicht Sine Music Klangsteins neues Album &bdquoVIELA&ldquo. Das Album wird bei allen bekannten Download- und Streamingportalen erh&aumlltlich sein. &bdquoVIELA&ldquo wartet mit zw&oumllf Tracks auf und beginnt mit einem sanften Erwachen &ndash &bdquoAwakening&ldquo. Dann geht es weiter mit dem Titeltrack. &bdquoVIELA&ldquo klingt wie ein d&uumlsterer, technoider Underground Clubhit. Langsam wird der Track heller, doch die Arpeggios werden immer noch ihren Weg in dein R&uumlckgrat finden. Du wirst es vermutlich nicht schaffen, nicht zu tanzen. Das Albumcover l&aumlsst auf den ersten Blick etwas kryptisch anmuten. Ist es ein Aquarell? Ist es ein Seidenschal? Nun, vielleicht ist es &bdquoChemicals&ldquo. Eine dunkelblaue Fl&uumlssigkeit, die dahinflie&szligt wie Depeche Mode und dich hinzieht zu diesen k&uumlhlen und mechanischen Arpeggios. Apropos 80er Vibe: &bdquoElectric Penguin&rdquo ist der Neonlicht-Zwilling von Miami Vice. Man will sofort ein wei&szliges Sakko &uumlberwerfen und nach Sonnenuntergang durch die Stadt cruisen. Ein gl&aumlnzender Track f&uumlr glamour&oumlse N&aumlchte. &bdquoQuerbeat&ldquo ist ein minimalistischer, perkussiver und klangcollagenhafter Song, der langsam Schicht &uumlber Schicht auftr&aumlgt. Es gibt zig unterschiedliche Sounds zu entdecken bis die Hauptmelodie das Zepter &uumlbernimmt. Mit &bdquoVIELA&ldquo hat Klangstein ein Album produziert, das abwechslungsreich ist und eine Vielfalt von Emotionen bietet. Tanzen, entspannen, tr&aumlumen. Alles ist m&oumlglich mit &bdquoVIELA&ldquo.
English: On January 29th, 2021 Sine Music will be releasing Klangstein&rsquos new album &ldquoVIELA&rdquo. The album will be available in all well-known download stores and streaming services. &ldquoVIELA&rdquo is a twelve track album that starts off with a soft &ldquoAwakening&rdquo and then continues with the title track. &ldquoVIELA&rdquo sounds like a dark and technoid underground club hit. It then slowly becomes lighter but the arpeggios will still find their way into your spine. You probably won&rsquot be able to not dance. The album cover looks somewhat cryptic at first sight. Is it an aquarelle? Is it a scarf made of silk? Well, maybe it&rsquos &ldquoChemicals&rdquo. A dark blue liquid that flows like Depeche Mode and draws you towards cold and mechanical arpeggios. Talking of 80&rsquos vibes: &ldquoElectric Penguin&rdquo is the neon light twin of Miami Vice. It makes you want to put on your white jacket and roll around your city after sunset. A shiny tune for glamorous nights. &ldquoQuerbeat&rdquo is a minimalistic, percussive and sound-collage-like song that slowly adds layer after layer. There are dozens of different sounds to be discovered until the main melody takes the lead. Klangstein&rsquos &ldquoVIELA&rdquo is a varied album that offers a wide range of emotions. Dance, relax, dream. Everything&rsquos possible with &ldquoVIELA&rdquo.