Musik-Tipps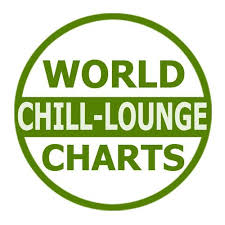 11.07.2020
THOMAS LEMMER
Awakening Ep
Thomas Lemmer ist zurück mit einer neuen EP Awakening.

Awakening wird am 17. Juli 2020 vom Ambient/Electronic Label Sine Music auf allen etablierten Streaming und Download Plattformen veröffentlicht.

Neben diversen Veröffentlichungen mit seinen Kollaborationspartnern Andreas Bach (Night Travellers) und Christoph Sebastian Pabst (Meerblick) arbeitet Thomas Lemmer natürlich auch weiter an Solo Material. Herausgekommen ist ein mini Album im Balearic Chill Style, perfekt um in den Tag zu starten oder ihn bei einem schönen Sonnenuntergang ausklingen zu lassen.

Die Titel seiner aktuellen EP sind über einen längeren Zeitraum entstanden. Awakening enthält außerdem einen exklusiven Remix von Tauon, der den Titel Track noch einmal in ein ganz besonderes Licht stellt. Außerdem gibt es eine neue Version von Cycle of Life. Dieser Track wurde bereits exklusiv auf einer Sine Music Compilation gefeatured. Jetzt gibt es die 2020 Version auch endlich auf einem Album von Thomas Lemmer.

Lasst euch von den sanften Klängen wecken, oder genießt die Musik in entspannter Atmosphäre.


Promo Kit Download, including Cover, Banner, Labelcopy, Pressinfos and Bio:
https://my.hidrive.com/share/fbuz3w3trd


If you need wave files write an mail: info@sine-music.com

ENG:

Thomas Lemmer is back with a new EP Awakening.

Awakening will be released on July 17th, 2020, by the Ambient/Electronic label Sine Music on all established streaming and download platforms.

Thomas Lemmer is, of course, still working on solo material besides various releases with his collaboration partners Andreas Bach (Night Travellers) and Christoph Sebastian Pabst (Meerblick). The result is a mini album in the Balearic Chill Style, perfect to start the day or let it end with a beautiful sunset.

The songs of his current EP have been created over a longer period of time. Awakening also contains an exclusive remix by Tauon, which puts the title track in an extraordinary light once again. There is also a new version of Cycle of Life. This track has already been featured exclusively on a Sine Music Compilation. Now the 2020 Version is finally available on an album by Thomas Lemmer.

Let the soft sounds wake you up, or enjoy the music in a relaxed atmosphere.
BACK