Musik-Tipps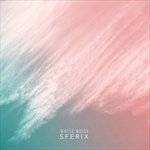 23.08.2020
WHITE NOISE
Sferix
Am 14. August 2020 veröffentlicht Sine Music die brandneue Single "White Noise" von Sferix. "White Noise" ist der erste Song von Sferix' bald darauf erscheinenden EP "Take Me Home". Die Single wird bei allen bekannten Download- und Streamingportalen erhältlich sein.

"White Noise" ist ein grooviger und meditativer Chillout Track. Und dann gibt es diese Momente ohne Drums, nur Klavier und Stimmsamples. Die Akkordfolge ist repetitiv und endet immer auf dem Grundton. Fühlt sich an wie schweben, einatmen und nach Hause kommen.

Sferix sagt: "Ich wollte dieses Gefühl ausdrücken, wenn man von einer langen Reise zurückkehrt und sich freut, nach Hause zu kommen." "White Noise" ist der perfekte Soundtrack für dieses Gefühl.

English:

On August 14th, 2020 Sine Music will be releasing "White Noise", the brand-new single by Sferix. "White Noise" is the first song from Sferix' upcoming EP "Take Me Home" which will be released August 28th. The single will be available in all well-known download stores and streaming services.

"White Noise" is a grooving and meditative Chill Out track. And then there are those moments without drums, just piano and voice samples. The chord progression is repetitive and always ends in the right key. Feels like floating, breathing in and coming home.

Sferix says: "I wanted to express that feeling of returning from a long journey and being happy to be home again." "White Noise" is the perfect soundtrack for this feeling.
BACK